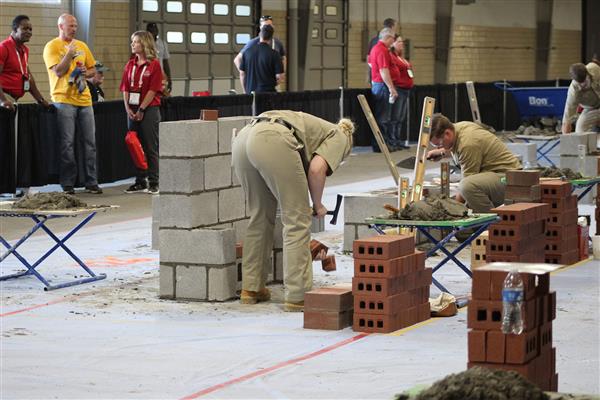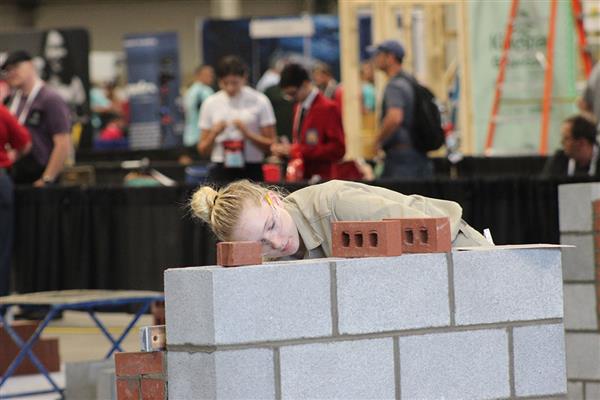 Masonry

In ancient art, Masonry combines creativity and artistry with skilled craftsmanship to produce some of the highest paid workers in the construction trades with a high demand for trained masons. The Masonry program provides students with a history of the trade as well as exposure to a wide array of skills utilizing a variety of materials. Both shop and off-campus projects provide students with valuable and practical experience. Masonry students take particular pride in their stunning Open House displays reflective of their talent and creativity.

Program Highlights

Careers Pathways

Laying Brick and Block
Brick and Block Bonds
Chimneys, Arches and Fireplaces
Masonry Restoration
Tilesetting and Stonework
Ladders and Scaffolding
OSHA 10-hour Safety Credentials
Blueprint Reading and Estimating
Massachusetts State Building Codes
Applied Masonry Mathematics, Science and Theory

Apprentice Bricklayer – Union/Open Shop
Apprentice Tilesetter – Union/Open Shop
Apprentice Cement Finisher – Union/Open Shop
Apprentice Laborer – Union/Open Shop
Journeyman Bricklayer
Journeyman Stonemason
Self-employed Masonry Contractor
General Contractor/Construction Management
Masonry Sales – Materials/Supplies

Additional Information

Tech Prep articulation agreements exist with several colleges for students to receive credit for coursework completed while at Shawsheen.